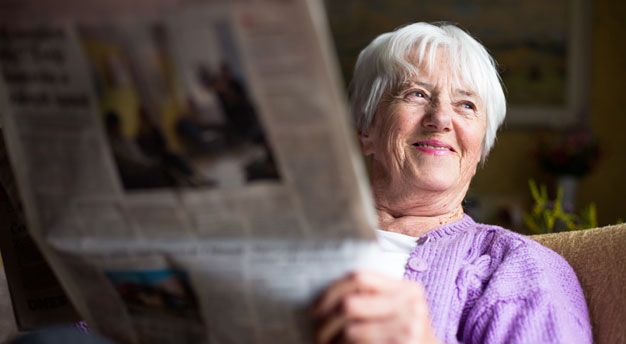 Oxfordshire's communities support hundreds of community-led initiatives at any one time, supported by thousands of volunteers. However, given the pressures of daily life, people are often hard-pressed to find enough time to help out. In some places, the same individuals are often involved in community activity. While their input is incredibly valued it is important is to create a 'pipeline' of new volunteers in order to best sustain new initiatives.
It is therefore important that volunteering is supported. To this end, CFO is working on a major project with Oxfordshire County Council, Oxfordshire Community and Voluntary Action, Volunteer Link Up and Oxfordshire Youth to find out what the most pressing issues are in communities across Oxfordshire. We want to find out how we might be able to help communities undertake projects to help solve them.
Our role is to mobilise the community engagement necessary to support communities. Use the volunteering tab on the right to find helpful resources and links to key organisations that may be helpful to you and your community group should you be interested in getting a new initiative off the ground.
Some of the pressing issues in our communities relate to Ageing and Community Transport. Use the menu on the right to find out more about CFO's work – and that of our partners –  in these areas.
About our partners
OCVA– we're here to help you to help others. We advise, advocate, develop, inform and train. We support and empower volunteers, networks, partnerships and non-profit organisations big and small
Volunteer Link Up– VLU is the Volunteer Centre for West Oxfordshire, linking people who have time to spare with opportunities to help local residents and charitable organisations that need their services. We are an accredited member of the national association of Volunteer Centres – NCVO (National Council for Voluntary Organisations).
Oxfordshire Youth– our aim is to improve the life opportunities of young people and advance their citizenship through equipping them to positively develop their communities.
Learn more from the dropdowns below
Related News & Blog Articles View all
Collaborative Housing is recruiting for two new roles!
By cfo-admin | 17 Jul' 19
Do you want to see a housing system which truly works in collaboration with communities? Collaborative Housing is a comprehen ... Read more
CFO ANNUAL GENERAL MEETING
By cfo-admin | 10 Jun' 19
Annual General Meeting This year, CFO will be holding its AGM on Friday 19th July.  It will be held at Upper Heyford Village ... Read more