We know a well-run community project when we see it. We feel involved, valued, and listened to. Good community projects are inclusive, reach out to all parts of the community and give everyone an equal voice.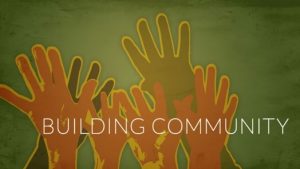 'Bringing your Community Together' is our latest FREE training offer for 2021 in collaboration with Oxfordshire Adult Learning
Develop your skills in order to work with others in making a lasting difference in your community. This course is designed to inspire and help you strengthen neighbourliness, social action, and build a stronger community. DOWNLOAD THE COURSE FLYER.
CFO offers other free training options if you are looking to brush up on existing skills or develop new ones to help you in your community work:
Other resources and sources of support
CFO has a range of resources to help with your community project.
Toolkits
Project management and making an impact