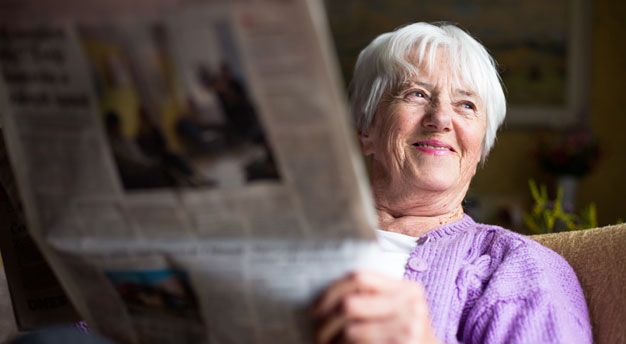 Community Planning includes Community Led Plans (CLP's, Parish or Village Plans) and Neighbourhood Plans , which are the two recognised planning tools designed to support communities (rural and urban) in distinct ways.
Your community might have one or several of these  common issues.  These may include roads and traffic, provision of facilities for different age groups, parking, land use, planning  and development. To ensure that your community makes the appropriate planning choice,  it is essential that your community first identifies the issues and opportunities needing to be addressed.
Community Led Planning (CLP) provides parishes and communities with a framework and a step by step process for assessing current and future issues, social infrastructure which are then shaped into an action plan. CLP's have no statutory status but are supported by Parish, District and County Councils and related agencies.
Community First Oxfordshire (CFO) is the lead Community Led Planning (CLP) service provider working with parish, district and county councils to support communities across Oxfordshire in doing CLP's. Our experienced team has worked with communities across Oxfordshire for many years, including  supporting over 100 communities to produce their own Community Led Plans. This support has included expert advise and facilitation through a structured CLP process, help with launch events to engage the community, survey design, data entry and processing, action plan writing, help with implementing community action, funding advice…Read more
Neighbourhood Planning is a part of the planning system and enables local communities to influence new development- including housing- in their area. Community First Oxfordshire believes that communities can produce their own Neighbourhood Plan with support from our team of experienced specialists (which includes planning experts).
Since 2014, CFO have supported 16 Neighbourhood Planning Groups. This support has ranged from full engagement on all aspects of a NP (project planning, sustainability appraisal, consultation strategies, drafting of NP documentation etc.) to bespoke housing and community surveys. Read more
Volunteering sustains communities
Oxfordshire's communities support hundreds of community-led initiatives at any one time, supported by thousands of volunteers. However, given the pressures of daily life, people are often hard-pressed to find enough time to help out. In some places, the same individuals are often involved in community activity. While their input is incredibly valued it is important is to create a 'pipeline' of new volunteers in order to best sustain new initiatives.
It is therefore important that volunteering is supported. To this end, CFO is working on a major project with Oxfordshire County Council, Oxfordshire Community and Voluntary Action, Volunteer Link Up and Oxfordshire Youth to find out what the most pressing issues are in communities across Oxfordshire. We want to find out how we might be able to help communities undertake projects to help solve them.
Our role is to mobilise the community engagement necessary to support communities. Use the volunteering tab on the right to find helpful resources and links to key organisations that may be helpful to you and your community group should you be interested in getting a new initiative off the ground.
Some of the pressing issues in our communities relate to Ageing and Community Transport. Use the menu on the right to find out more about CFO's work – and that of our partners –  in these areas.
About our partners
OCVA– we're here to help you to help others. We advise, advocate, develop, inform and train. We support and empower volunteers, networks, partnerships and non-profit organisations big and small
Volunteer Link Up– VLU is the Volunteer Centre for West Oxfordshire, linking people who have time to spare with opportunities to help local residents and charitable organisations that need their services. We are an accredited member of the national association of Volunteer Centres – NCVO (National Council for Voluntary Organisations).
Oxfordshire Youth– our aim is to improve the life opportunities of young people and advance their citizenship through equipping them to positively develop their communities.
Learn more from the dropdowns below
Related News & Blog Articles View all
Next steps for the VCS Alliance – your views needed!
By cfo-admin | 21 Jul' 20
Over the last few years, the voluntary sector has endured a number of challenges and this has been significantly amplified by ... Read more
Solidarity with the worldwide anti-racism movement
By cfo-admin | 3 Jul' 20
Community First Oxfordshire stands in solidarity with those fighting racism across the world, including here in the UK. CFO i ... Read more